Together we have achieved a great deal!
Please read more about all of our projects over the past 16 years.
Donate today
Learn More
You Can Make a Lasting Impression
The Chehalis Foundation is helping to create a promising future for our community, our schools and the City of Chehalis. If you would like to make positive changes in our community, and experience the joy and fulfillment of knowing that countless people are benefiting from your generosity, then please donate to the Chehalis Foundation. Join us in our commitment to create a thriving community that will have a ripple effect on the growth and health of Chehalis for generations to come.
Ways you can give to the Chehalis Foundation
Individual, Anonymous or Recognized Gifts
Family Honor or Tribute
Planned Giving
Tax Advantaged Gifts
Workplace Giving / Matched Gifts
Get Involved
Receive quarterly newsletters and emails on Chehalis Foundation projects and events.
Programs You Can Support
Chehalis Foundation is a 501(c)(3) nonprofit community foundation. Contributions sustain our ability to support the City of Chehalis with civic improvements, parks and recreational facility improvements and provide state-of-the-art educational programs and opportunities for our children.
Listed below are some of the funds that you can support.
The Chehalis Fund
Donations to this fund will further the mission of the Foundation in funding projects that benefit the city and the community. These unrestricted funds have provided support for such projects as listed in Civic Improvements. The Chehalis Fund makes it possible for the Foundation to more quickly respond to the needs of the community as they arise.
Education Excellence
Our goal is to prepare every W.F. West graduate to be career and college ready. We are partnering with the city, Chehalis School District, and Centralia College to improve student achievement for every student in Chehalis. Read More
Debra Frazier Memorial Scholarship
The Debra Sprague Frazier Memorial Scholarship was created in loving memory of 1990 Adna High School graduate, Centralia College graduate, caring paraprofessional at Chehalis School District, beloved daughter, sister, wife and community member. Read More
College Scholarship Funds
Chehalis Foundation has several Scholarship Funds that have been created by our generous alumni, family name memorials, and other groups and individuals. Since 2013 these funds provided a total of $135,300 in scholarships awarded to deserving W.F. West graduates. You can donate to an existing scholarship fund or establish your own scholarship and join the many people of Chehalis who support education and training beyond W. F. West for our graduating seniors.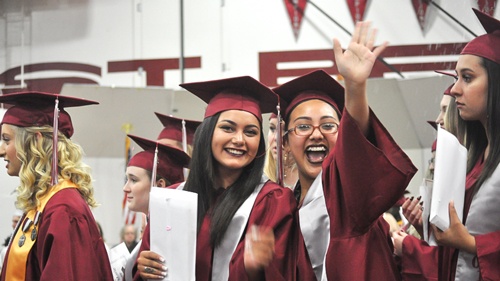 Herman and Virginia Adolphsen
Carmelita and Marion Barr
Dr. Carl Birchard
Harvey Breen
Robert W. Close
Ruth M. Close
Denny Daniels / Harry Gust Wrestling Scholarship
Rodney Giske
Party in the Park
Barb Grega Outstanding Citizen
Harry and Dorothy Gust
Laurie Merta
Pauline Parkinson
Rod Rinta
Steve Rasmusson
Richard "Dick" Sieler
Simpson, Larsen, Judd Band Scholarship
Connie Small
Smitty and Bobbie Smith
Jim Vander Stoep
Gene Verley Business Scholarship
Doris Hamilton White
Dave Williams
Classes of the '50s
Class of '63
Class of '65
Migrant Student Scholarship

WF West Baseball Turf Project

Iron King Scholarship

Debra Frazier Scholarship

Drew Douglass Memorial Scholarship
You Can Support Our Current Endowments
or Create a New Endowment.
The endowment funds provided to the Chehalis Foundation offer amazing support for generations to come. Today, the Foundation is the trustee or beneficiary of five endowments.  These are the West and Coffman Scholarship Trust, the Chehalis Foundation Scholarship Trust, the Ingwersen Trust to benefit Chehalis ball parks, the Ingwersen Trust to benefit STEM Education in Chehalis schools, and the Orin Smith Family Foundation Endowment to support the Chehalis School District's Student Achievement Initiative.
We often are asked how these funds work. An endowment is a pool of funds donated by an individual donor or other foundation. These funds are then invested, and the principal remains intact. The money earned from investing the principal provides annual returns or ongoing income to be used for a specific purpose or general operation.
Please read about these generous individuals who have committed their resources and are helping Chehalis Foundation in providing perpetual support to our community.
Orin Smith Family Foundation Endowment
Receive quarterly newsletters and emails on Chehalis Foundation projects and events.
To find out more about how to get involved with the Chehalis Foundation and the ways you can donate, please contact: